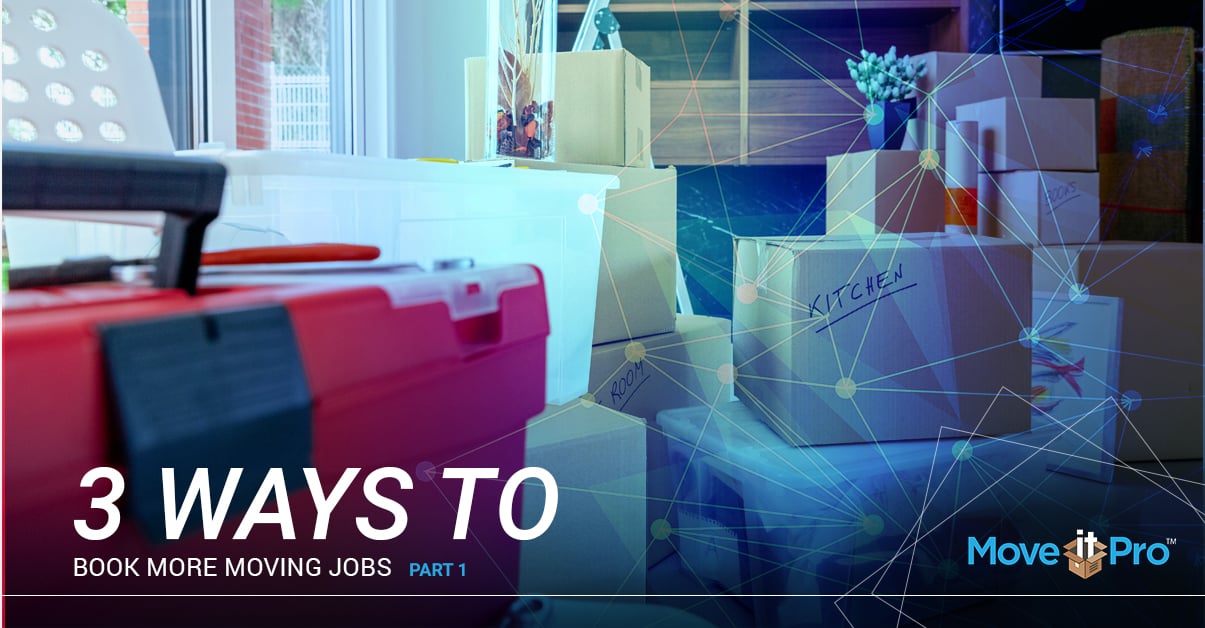 Welcome back to our blog! If you're the owner of a moving company, your goal is probably to continue growing your company by steadily booking more moving jobs. As movers ourselves with more than 50 years of experience in the moving industry, we have developed proven methods to make this happen. While each and every moving company in the U.S. and Canada operate differently, one thing remains the same:customer care and communication are of the utmost importance in your rise to becoming a successful moving company. Today, our MoveitPro™ team has some exciting tips you can follow for growing your moving company and booking more jobs. Are you ready to take your moving company to new heights? Get started with MoveitPro's moving company software today, now available in both the U.S. and Canada.
Maintaining communication with your clients is essential in the moving industry. If you can't communicate well with your customers or your employees, you will have a difficult time staying afloat in this competitive industry. Sure, cell phones, landlines, and email all provide reliable means of communication to keep you, the business owner, connected to not only your clients, but also your employees, moving crews, and fleets. The MoveitPro team has taken communication to a new level by providing you a way to connect automatically with all your important contacts. Our moving company software allows you to stay connected with your customers through calls, emails, and SMS text messages. What's more, our smart technology can help you manage who to call, when, and why, eliminating the guesswork and time wasted searching through stacks of sticky notes to find this pertinent information.
PROVIDE FAIR, ACCESSIBLE ESTIMATES
One way to book more jobs is by providing your customers with fair estimates that are easily accessible to them. Eliminate the need to jot down notes with a pen and paper, and instead, provide on-site estimates using an iPad or Android. This allows you to store your information like measurements, distance, time, amount of objects, and weight so that you can provide your customers with accurate, fair estimates. Think this kind of technology doesn't exist? It does! The cloud-based MoveitPro platform gets rid of having to transfer information from one place to another to provide a client with an estimate. Doing so means more accurate estimates that generate profits for you while giving the customer a fair estimate for their move.
RELIABLE SCHEDULING
Time is money, and when you have to spend hours scheduling out a week's worth of moving jobs, you lose time that you could be spending on performing more moves or marketing your business. Rather than using the old-fashioned method of scheduling on paper or relying on Google Calendar, use a platform that streamlines all of your calendars and scheduling for you. MoveitPro combines the best aspects of an office calendar, while syncing Google, Outlook, and Apple Calendars all on one platform. This means more time focusing on your customers and less time trying to organize schedules.
TRY MOVEITPRO TODAY!
What do all of these things have in common? They can all contribute to your ability to book more moves and grow your business. MoveitPro moving company software simply combines all of these aspects of running a moving company and streamlines them on one, intuitive platform designed by movers, for movers. By providing exceptional customer care, efficient communication, accurate estimates, and reliable scheduling, you can gain recognition as a reputable moving company in your area that everyone will want to work with. Visit MoveitPro today to get a free demo and learn more about our innovative moving company software.
Be sure to join us next time as we look at more ways you can book more moves and grow your business with MoveitPro.