The days of manual data inputting and using spreadsheets to track leads is long gone. A moving company that is still using excel in this competitive market has not yet fully understood the idea of technological advancement and the impact of technology on efficiency. Today, successful moving companies are expanding and growing partially because they have discovered the secret of moving software. As a matter of fact, the use of moving software may just be the demystification between successful and average moving companies.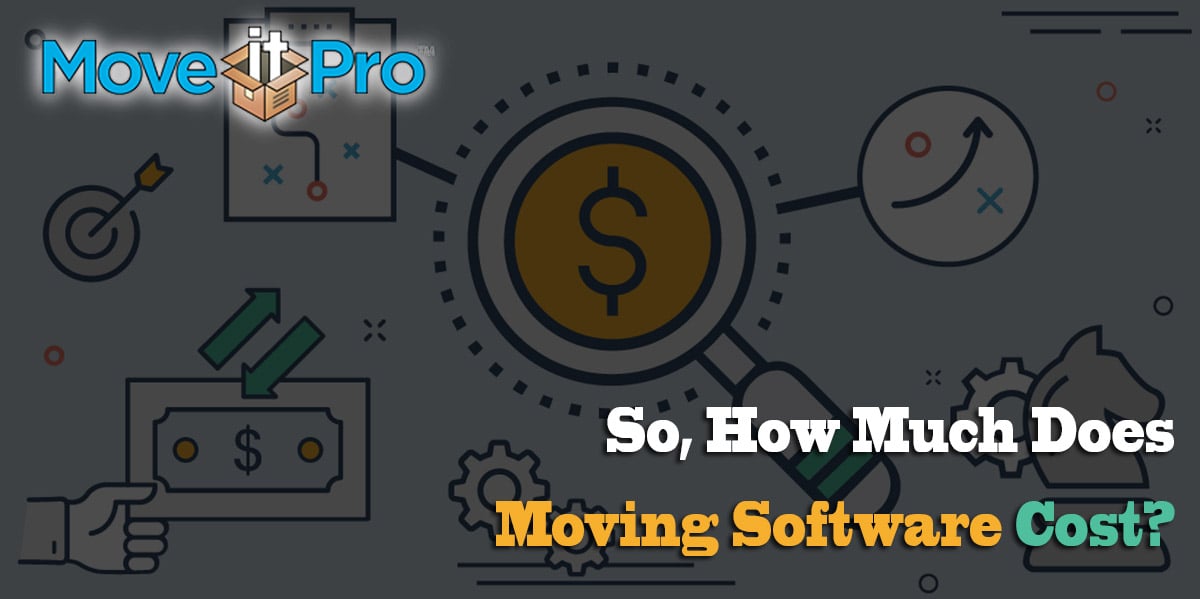 There are various benefits that you stand to gain from using moving software, including saving time, resources, energy and improving general performance. Unfortunately, even with these benefits, some moving companies are finding it hard to digitize their processes through moving software. One of the main reasons for this is the issue of cost.
The real cost of moving software
Software platforms are generally not cheap even those that are not developed for moving companies. The cost of moving software can range from $150 a month to several thousand dollars a month. The cost significantly varies depending on the size and the complexity of your moving company. For a smaller company, you will probably go for a cheaper monthly option while the converse it true. In the same way, a more complex moving company will go for a more expensive option than a fairly simple company.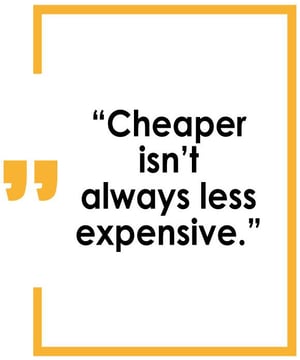 The cost of a moving software will also be influenced by the tools and features specific to that software. Some software platforms have more advanced and powerful tools and will generally cost more. Software with basic features will fall on the lower side of the subscriptions.
The most important thing when deciding on the software shouldn't really be the price but the applicability of the software to your business. It would beat the purpose if you bought 'cheap' software that would not help your company just in the name of saving money. It is also unreasonable to spend a lot of resources on a software that would be too complex for your company when your company only handles simple activities. Therefore, you should really think about the suitability of the software to your moving company and invest in a software that adds value to you.
How to make moving software crm purchasing decisions
It is no secret that the initial and ongoing cost of moving software is quite high. Furthermore, the process of training is also costly even for the relatively cheaper software. When it comes to the pricing options, there are a few things that you should think about and do.
Look at what you need: you can create a list of what your business needs. Try to find a software that is specifically tailored to meet those needs. Some needs may be correlated and could mean the difference between a $150 software and a $350 one.
Demo many softwares: it goes without saying that you need to demo a software before you make a purchasing decision. A demo will show you how effectively a software will work for your moving company. The good news is that most software developing companies will allow you to carry out a demo before you buy the software. Do not assume this process. (click here to request a demo and fill out the form at the top of the page)
Have many options: there are many available moving softwares in the market. Before you settle on one, make sure you have done your research into all the possible options. Make a list of these and then work through your list to find what works best for you
Have a budget: it is necessary that you work within your means. If your resources can only afford the $150 software then go for it and set a plan to upgrade with time. If you can afford to buy a software worth more than that, then go for it from the onset. The idea here is that you need to have a budgetary constraint that reflects your company's resources. It is wise to make a decision that doesn't bankrupt your business, while also understanding that a better software may be more expensive and will help your business more than the cheaper alternative.
Be flexible: when you are going through your list of moving software, be flexible to accommodate options that seem expensive but are still within your reach. If you can afford it and it is a great software, then you should go for it.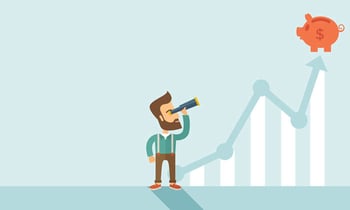 Be cautioned that just because one software is less expensive doesn't always mean that it is the best choice. Getting software is an investment and the money you pay is always worth it as it will increase your sales and contribute to your company's success.