If you are in the household and commercial moving business, you can thank tech advancements because today, there is a web-based software for moving companies designed to perform both automated emails and automated SMS as well as one to one SMS messaging jobs for you.
Automated Emails
Automated email messages excel in nurturing leads. You can set the conditions which trigger automated email sending according to a specific date, event, or activity with useful, relevant and engaging information to a targeted audience about your business, its products and moving services at the right time.
Sounds simple, right? Not so fast. The thing with moving company software for automated emails that respond to customer actions is that there are about 30 types that you can use to engage with target customers. For example, there are;
Welcome or thank you emails
Tips and Tricks Emails
Estimate Emails
Schedule Confirmation Emails
Customer feedback request and follow up emails
Coupon or Deal Emails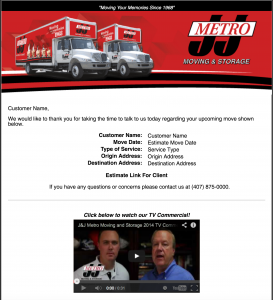 As you can see, you are simply spoilt for choice but if you are going to use a few or all the above automated email types, they each must be personal and relevant. Which is why you need to customize your moving company software layout and design with all users in mind. Include your logo, name, or other familiar imagery in the header of your email to not only foster brand recognition but individuals with disabilities will also be able to interact with all your brand. For automated emails to be successful, include relevant information in your moving company software and review it every once in a while.
Automated SMS messages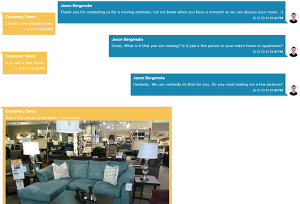 Did you know that 90% of mobile users will open and read a business-related text message within minutes of receiving it? A Moving software for automated messaging has become widely recognized as the fastest growing marketing channel within the logistics industry. In fact, it is expected that by 2020 people opting in to receive SMS from businesses will rise from 37.2 million to 48.65 million. Meaning that you can get a lot of business using SMS messaging and at a low cost too.
Additionally, email providers such as Google and Microsoft can automatically segment unwanted and unrequested marketing emails before users even see them. Making automated text messages an ideal and effective advertising channel since once a customer receives an SMS and their phone is within immediate reach, they will, by all means, check it out.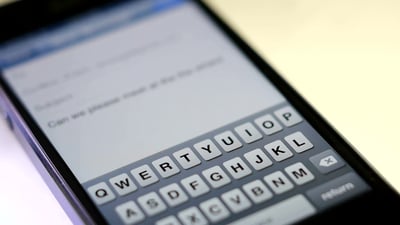 One to one SMS messaging allows you to send relevant moving information directly to your target customers. However, if you want to grab your user's attention, ensure that the messages are short and precise. A limit of about 160 characters is recommended provided you can keep it engaging while building customer loyalty.
Where automated email marketing offers you a platform to create an extravagant template with all bells and whistles, automated SMS messaging allows you to be direct. It's therefore, essential to choose a channel that offers a better ROI.