Do you want to take your moving company to the next level and experience amazing breakthroughs like never before? It's time to embrace the beautiful tidings that a software CRM has for your company. The digital space is facing out the old CRM and everyone is going online. Owning a website is a perfect idea for your moving company but you need a mover software that automates all your tasks for flexible, efficient and effective operations.

With the best moving software, your moving company can gain a competitive edge and scale higher heights. Find out how you can use your moving software to grow your business.
8 Incredible Ways To Use Your Moving Software For Sustainable Business
Automate Emails And Text Messages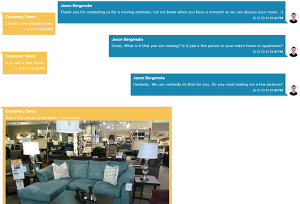 In today's digital world, emails and text messages are facing out the traditional paperwork. When you market your moving company along social media channels and other platforms, your target audience gets back to you either through phone calls, emails and text messages. It can be overwhelming to respond to all their queries in real-time. MoveitPro has developed highly customizable, secure and user friendly software for movers that automates all your company processes.
The Truth About Automated Emails and SMS Messages
Integrate With Your Website With A Form For Customers To Get An Estimate
For your website to create more conversions from your target audience, you need to devise ways to handle your customer queries in real-time. The automated software CRM is integrated with your website with an online form that customers use to get an estimate without you being involved.
Automated Follow-Ups
For every business to be highly profitable and sustainable, maintaining long-term customers is essential. But how can you maintain your large stream of customers and potential clients without a software that aids automated follow-ups? When your customers get follow-up messages from your company, the feel valued and they will indeed make you their all-time moving company. Happy and satisfied customers always bring referrals to your business and your company experiences a vast growth.
Automate Getting Reviews From Customers To Google-Yelp And Facebook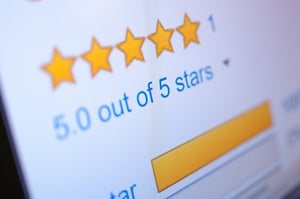 When you move a customer, give him time to settle down and then request to leave a review and rate your business. If they are comfortable, you can post the reviews on your website. But, it is easier said than done. Wait until your business grows and managing your customer reviews becomes a real hassle. To save you time and energy, find a mover software that automates customer reviews to Google-Yelp and Facebook.
Customer reviews are very essential and you need to update these reviews to give your customers the latest experiences of your previous services. To build trust with your customers, keep them posted with the customer reviews as they pop in.
Keep Track Of Your Sales Progress
Keeping track of sales records can be a real challenge for a fast growing business. As your business expands, you need to keep track of the sales progress for proper planning and management. As a busy manager, a lot of tasks are waiting for you to attend to them and in many cases it becomes difficult to have everything done right.
To avoid being overwhelmed by work responsibilities, finding the best moving software can be the next big thing for your company. MoveitPro brings your moving company on your fingertips. You can monitor and control your moving company anywhere at any time.
Run Hundreds Of Report To Know How Your Company Is Doing
Gone are the days when managers never enjoyed great vacation due to their overwhelming responsibilities that demanded their presence at the workplace every day. Actually, they would be the first to report to work and leave late. Today, you can comfortably run hundreds of report to know the state of your company using your tablet or even an iPhone without having to be physically present at the workplace.
Managers, employees and customers can access your company information at any time without necessarily having to come to the office. Your field officers no longer struggle with huge files to track important records needed to perform various procedures. At the press of a finger, you've got the most accurate and up-to-date information you need.
Be completely paperless
If we may talk of real breakthroughs, how can we forget about the greatest alleviation from paperwork? The pressure of going back to the old files to track customer or employee records is just unimaginable. Today, all you need is a computerized device and reliable internet connection and you can track records dated years back within a fraction of a minute.
MoveitPro provides you with an all-inclusive software CRM that is completely paperless to suit the technology demands of the modern world.
Run Your Company From Anywhere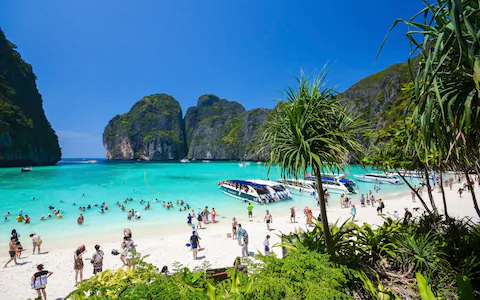 Nothing feels better than the ability to run your company from anywhere. You've got no idea how this saves your company time and resources. As a busy manager or on-site staff, you need a software for movers that aids you access company's information without necessarily having to report to office.
A software CRM is a perfect reason to enjoy your vacation away from home in style. You've got no worries because you have your entire company on your fingertips and with a single press, everything you need is presented to you for your perusal.
Looking For The Ideal Mover Software That Works For You?
Are you this happy owner of a moving company that needs to scale the heights of excellence? Is all you need a perfect software CRM that automates all your business processes and offer prompt response? MoveitPro offers you the best moving software you need to take your company to the next level.
Why MoveitPro? If you are looking for a paperless mover software built for movers by movers, make MoveitPro your all-time software developers for the best fully web-based online software. MoveitPro has been in moving and storage operations for over five decades and they have a vast knowledge of what customers need.
With this knowledge, they develop high end software for movers that is highly customized to meet the specific needs of different customers. Software engineers are working around the clock to upgrade your software and provide you with better experiences at no added cost.